Our Veterinarians
When a family member is under the weather or suffering from discomfort, he deserves the attention of a caring, competent physician with the skills to diagnose his ailment and the compassion to treat him with tenderness.
At Countryside Animal Hospital of Tempe, an expert staff of veterinarian doctors and a skilled team of technicians are here to do just that. Under the directorship of our highly skilled veterinary doctors, your pet is always in good hands. We're ready when your pet needs us.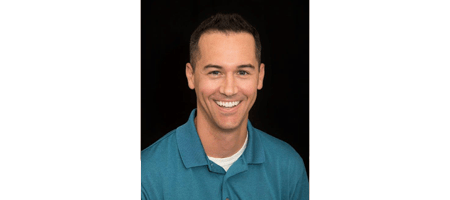 Dr. Ryan Dunning, Medical Director
Dr. Ryan Dunning was born and raised in Mesa, Arizona. He graduated from Northern Arizona University with a Bachelor of Science degree in Zoology. He attended the College of Veterinary Medicine and Biomedical Sciences at Colorado State University, and graduated in May of 2006. The year following graduation, he completed a rotating small animal medicine and surgery internship at Wheat Ridge Animal Hospital in the Denver metropolitan area.
Countryside has been Dr. Dunning's family veterinarian since 1987! He began working here at Countryside as a veterinary assistant in 1995 where his passion for veterinary medicine intensified. He began practicing as a veterinarian here at Countryside in August of 2007. In June 2009, he earned the title of medical director, a position that he continues to hold.
Outside of work, Dr. Dunning is an avid marathon runner. He also enjoys teaching pre veterinary students as an associate faculty member at Arizona State University. He and his wife Kelly now live in Gilbert with their daughters Ashlyn and Addison, Labrador "Hank" and cat "Pierre".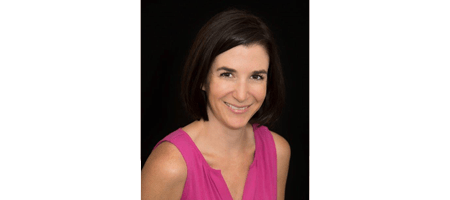 Dr. Lauren Ciminello
Dr. Lauren Ciminello received her undergraduate degree from Saint Mary's College in California and then proceeded to Colorado State University for veterinary school. After many years as an emergency veterinarian, Lauren is so happy to be back forming relationships with clients and their pets at Countryside Animal Hospital. Her special interests include internal medicine, emergency medicine, dermatology, behavior, and promoting the human animal bond. She shares her home with her husband, two silly kids, two very silly dogs, and four even sillier chickens.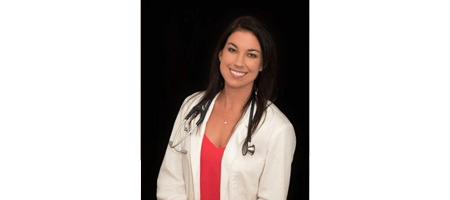 Dr. Brooke Hoppe
Dr. Brooke Hoppe obtained her undergraduate degree from the University of Colorado in Boulder, and then went to Colorado State University for veterinary school. She grew up in Colorado, then moved to Arizona and started practicing veterinary medicine in central phoenix in 2006. She has been with Countryside since 2013. Her professional interests include feline medicine, internal medicine, and geriatric medicine. She lives with her husband Mike, their son Dominic, Maceo (the dog), Ace and Summit (the cats). Her free time nowadays mostly consists of keeping Dominic out of trouble!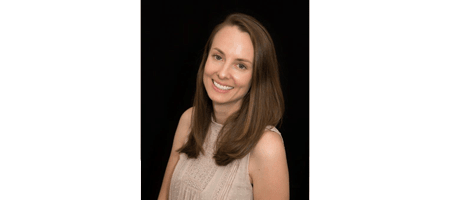 Dr. Alison Widener
Dr. Alison Widener was born and raised in north central Phoenix. She graduated with a Bachelor of Science in Biology from Randolph-Macon Woman's College in Lynchburg, VA in May of 2007. She attended the University of Melbourne College of Veterinary Medicine, in Victoria Australia, and graduated in December of 2011. After returning from Australia, she spent two years practicing at a small animal hospital in rural Tennessee before moving back home. In her spare time, Dr. Widener enjoys running, hiking, gardening and doting on her cat Ty. Her special area of interest is veterinary dentistry.
Dr. Lindley
Dr. Lindley is a native of the state of Missouri. He graduated from the University Of Missouri School Of Veterinary Medicine in 1969. As a new graduate, Dr. Lindley and his family moved to San Francisco, California to work in a practice staffed by general practitioners and specialists. He worked in San Francisco for 14 months working under the direction of experienced specialists to complement his veterinary school education.After 14 months in the San Francisco practice, the family moved to Arizona to join Dr. George Calderwood and the staff at the University Veterinary Hospital in Tempe. Dr. Lindley eventually became the hospital director and owner of University Veterinary Hospital.
In 1986 he sold the hospital and moved his practice to a new location in South Tempe where he established Countryside Animal Hospital. From 1986 to May 2009, Dr. Lindley had served as the medical director at Countryside Animal Hospital. Although he has passed on his title as director, he remains as a practicing veterinarian for Countryside. He upholds his ongoing clinical competency by completing many hours of continuous education courses annually.In addition to his duties as the medical director and veterinary clinician at Countryside, Dr. Lindley was a Lecturer Senior in the ASU Morrison School of Management and Agribusiness teaching classes in the Pre-veterinary Medicine program and serving as pre-veterinary advisor for professional development.Throughout his career, Dr. Lindley has adhered to the high standards of the American Animal Hospital Association.
As a member of that organization, he served as Area Director and served on the board of directors as treasurer. He also maintains membership in The American Veterinary Medical Association, and the Arizona Veterinary Medical Association, where he served as a member of the board of directors. He was a founding board member of the first Emergency Animal Clinic in the Phoenix area, and was a co-founder of Kennel Care and University Pet Clinic. The Lindley family had lived in Tempe since 1970 and now resides in Big Sky, Montana. He has two adult sons, one a computer engineer and one a municipal firefighter. Dr. Lindley's wife, Sue, taught in the Tempe Elementary School District until her retirement in 2004.